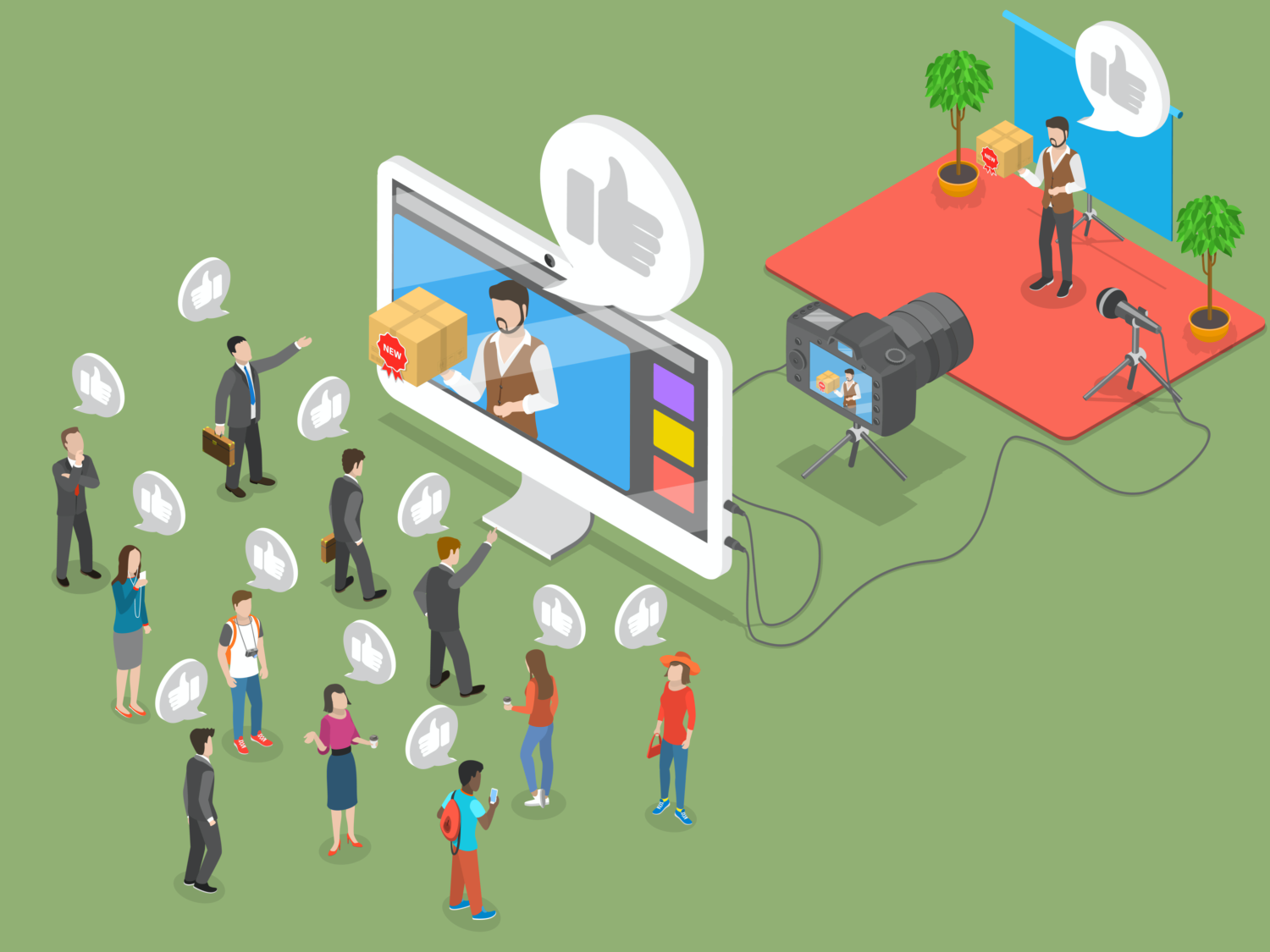 In 2020, video isn't merely an option for your digital marketing strategy but rather a necessity. As the consumer journey adapts to incorporate more mobile purchasing and cross-platform exploration, video is crucial for retaining your audience. It is why, according to a Wyzowl study, even by 2016, 63 percent of businesses had already begun using video as part of their marketing strategy. As we move into the next decade, you will be left in the dust if you fail to incorporate video in some way. According to Cisco, over 80% of all traffic will consist of video by 2021. So, let's get shooting!
Video in a Marketing Strategy
Adding video to your marketing strategy will boost business in several key ways. Video amplifies your Search Engine Optimization efforts and you can use it on multiple platforms to propagate more content. What's more, video attracts two distinct subsets of consumers — the laziest and the most diligent.
Embedding a video into your website, be it on the homepage or another landing page, will drastically improve your SEO results. In fact, according to Moovly, you are 53 times more likely to appear on the first page of Google if your landing page contains a video. It is because people are much more likely to engage with your content and spend longer maneuvering through your site if you have video. The longer you can keep people on your website, the better! Since video is the most captivating form of corporate communication, this is a no-brainer.

Video Marketing on Social
Video marketing is an ingenious tool to cross-post content. Let's say you have a stellar video on your homepage but don't know how to get more sets of eyes on it. Video adapts well to work on any social media platform. For those that incorporate Instagram and Facebook into their marketing strategy, reusing video content is a great option when you're out of content ideas! Furthermore, the video offers exponentially more information than does text or a picture. So for those who make online purchases on mobile devices, video is essential. With only their phone in their hands, would you rather have a potential customer read testimonials or hear them straight out of the mouth of someone just like them via video?
Additionally, people love to share on social! Users love connecting their friends and networks to products that they believe in online. There is ample evidence that if you post a video from the heart, it is more likely people will share it, tag it, and cross-post it. We say "from the heart" because with video content, especially, transparency and emotions are vital needs for video consumers. According to Mark Schaefer, marketing guru, "The new era demands a focus on ignition, not just content, on trust, not just traffic, and on the elite people in your audience who are spreading and advocating your content." Video helps you gain advocates and can even reignite your fundamental marketing efforts.
What Type of Marketing Do You Prefer?
You might be asking yourself, "Which consumers prefer video, and which kinds of video do they want to see?" Well, guess what. While the typical consumer may not need a video to make their purchasing decision, many still do. Video is most effective with your most diligent consumers. They are those who love to research and read product reviews before buying. Moreover, they are your laziest consumers who are comfortable purchasing after merely seeing it in video format. Depending on your industry and your sales goals, you may opt for another type of video. Utilizing the expert help of digital marketers will help you create the most useful video content.
Would You Use Video for Your Business?
So, our main takeaway is, regardless of what industry you are in or what other digital marketing efforts you are already making, video is something your marketing cannot live without. Video marketing is an excellent asset for a company to own. As your company grows and you incorporate more channels for your marketing, your video will remain an attractive and powerful tool. Embedding it into your site and using it across multiple channels will undoubtedly provide an exceptional ROI. After everything you just read, wouldn't it have been easier to watch a video about it?